Get ready to elevate your outdoor gatherings with mouthwatering food and wonderful company at picnics and potlucks! While sticking to a vegan lifestyle may seem challenging when it comes to crowd-pleasing, portable dishes, fear not! With a dash of creativity and a handful of handy recipes, you can leave your friends amazed and create a truly delightful experience. In this article, we'll explore a variety of the best vegan recipes for picnics and potlucks, offering delectable plant-based choices that will satisfy everyone's taste buds. So, let's dive in and discover the delicious possibilities that await!
5 Irresistible Vegan Dips for Your Next Gathering
No potluck is complete without a selection of delectable dips to accompany an array of dippable snacks. Whether you're a fan of crunchy vegetables, crispy pita chips, or fresh pita bread, having a variety of mouthwatering dips is a surefire way to please the crowd. For those following a vegan lifestyle, there's no shortage of creamy, flavorful, and plant-based dips to choose from. In this section, we will explore some of the best vegan dips that are perfect for potlucks, providing a burst of flavor and enticing everyone to dip and indulge. Get ready to elevate your potluck experience with these irresistible vegan dips!
White Bean Artichoke Dip Vegan
Elevate Your Appetizers with this Delicious Vegan White Bean Artichoke Dip. Creamy, tangy, and packed with flavor, this dip is sure to be a hit at any party or gathering.
Check Out This Vegan Recipe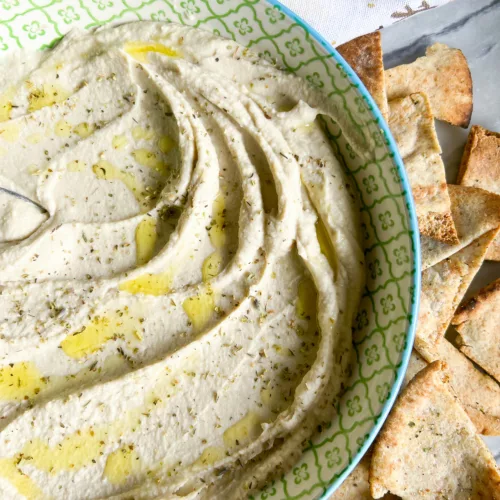 Vegan Tzatziki Recipe
Our vegan tzatziki sauce recipe is a perfect blend of cucumber, garlic, lemon, dill, salt, and dairy-free yogurt. It is a refreshing dip that can be enjoyed with pita bread, crackers, or chips!
Check Out This Vegan Recipe

Vegan BBQ Mayo Recipe (Mayocue)
If you love BBQ sauce and vegan mayo you are going to love this mayocue! It's the perfect dipping sauce for all your finger foods and it couldn't be easier to make.
Check Out This Vegan Recipe

Easiest Roasted Red Pepper Dip Vegan
This is the easiest roasted red pepper dip you'll ever make! It's creamy, delicious and comes together in only 5 minutes! It's the perfect appetizer to serve your vegan guests.
Check Out This Vegan Recipe

Easy Maple Tahini Sauce
Looking for a healthy and delicious way to elevate your vegan meals? Look no further than this Easy Maple Tahini Sauce! With just a few simple ingredients and easy steps, you can add a burst of flavor to salads, dips, falafel, and more.
Check Out This Vegan Recipe

5 Easy Vegan Recipes for Picnics and Potlucks
When it comes to picnics and potlucks, simplicity is key. Easy vegan recipes can be a lifesaver, allowing you to enjoy the outdoor festivities without spending hours in the kitchen. From vibrant salads to handheld wraps, there are plenty of flavorful options that are perfect for sharing. In this section, we'll explore a collection of effortless vegan recipes specifically curated for picnics and potlucks. So grab your picnic blanket and get ready to indulge in delicious plant-based dishes that will impress both vegans and non-vegans alike.
Easy Vegan Chickpea Curry Wrap
If you are looking for a quick, healthy, and delicious meal, then you should try making a vegan chickpea curry wrap. Not only is it easy to make, but it is also packed with nutrients and flavor.
Check Out This Vegan Recipe

Quinoa Salad with Peanut Dressing
This quinoa salad with Thai peanut dressing is a delicious and nutritious dish that's simple to make and can be customized to your taste preferences. With protein-rich quinoa, crunchy edamame, and a flavorful peanut dressing, it's a great choice for any meal.
Check Out This Vegan Recipe

Easy Air Fryer Falafel Vegan
Are you a fan of falafel but tired of looking for a healthier choice that's not deep-fried? Look no further than this vegan air fryer falafel recipe!
Check Out This Vegan Recipe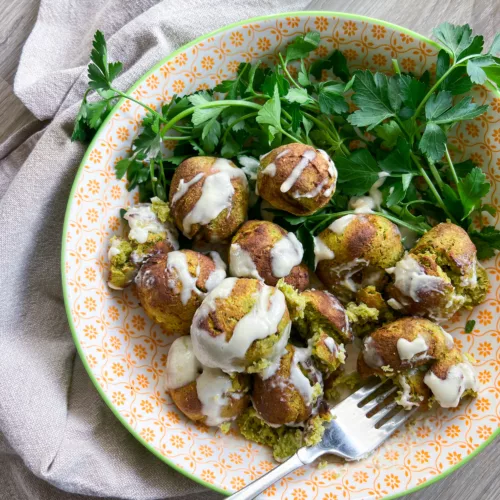 Vegan Roasted Butternut Squash Quinoa Pomegranate Salad
This plant-based butternut squash and quinoa salad is a delicious and healthy option for any occasion. Loaded with sweet and savory flavors from roasted squash, candied nuts, dried cranberries, and pomegranate seeds, it's sure to impress your taste buds.
Check Out This Vegan Recipe

Vegan Air Fryer Buffalo Cauliflower Wings
The perfect savoury appetizer for your next game night or party! These spicy, succulent cauliflower wings will leave your guests begging for more!
Check Out This Vegan Recipe

5 Vegan Dessert Recipes For Picnics and Potlucks
No picnic or potluck is truly complete without a delectable selection of sweet treats. However, finding delicious vegan options that cater to everyone's dietary preferences can sometimes be a challenge. But worry not! In this section, we've curated a delightful collection of vegan dessert recipes specifically designed for picnics and potlucks. These recipes are not only easy to make and transport, but they also offer such incredible flavors that you won't believe they are entirely plant-based. Get ready to satisfy your sweet tooth with these mouthwatering vegan desserts that will leave everyone craving for more.
Chocolate Covered Snickers Stuffed Dates Vegan
Ooey gooey chocolatey goodness! These snickers stuffed dates are the best healthy alternative to the famous chocolate bar. They make the perfect vegan snack or dessert!
Check Out This Vegan Recipe

4 Ingredient Healthy Vegan Coconut Macaroons
These Easy Vegan Coconut Macaroons are a delightfully chewy and indulgent treat that can satisfy your sweet tooth while still being healthy. With just four simple ingredients, these gluten-free macaroons are easy to make and are bursting with flavor.
Check Out This Vegan Recipe

The Best Easy Vegan Apple Crisp
This vegan apple crisp recipe is a delicious twist on a classic dessert, made with honeycrisp apples and a vegan crumble topping. With easy-to-follow instructions and helpful tips, it's a satisfying dessert perfect for those following a vegan lifestyle.
Check Out This Vegan Recipe

No-Bake Easy Vegan Peanut Butter Protein Balls
Packed full of protein, fiber, and omega-3s, these peanut butter balls make the perfect healthy vegan snack. They taste like Reese's pieces, and take only 10 minutes to make!
Check Out This Vegan Recipe

Healthy No-Bake Vegan Chocolate Peanut Butter Cookies
These mouth-watering no bake cookies are vegan, gluten free and the perfect healthy snack!
Whenever I make these, they are quickly devoured by family and friends. They make such an easy vegan snack that's perfect for life on the go.
And the best part is, they are surprisingly filling and satisfying!
Check Out This Vegan Recipe

Conclusion
With the best vegan recipes for picnics and potlucks at your fingertips, you can create a delightful spread that caters to everyone's tastes and dietary preferences. From delectable dips to flavorful grain salads, savory wraps, and irresistible desserts, the world of vegan cuisine offers a wide array of delicious options. Embrace your creativity, experiment with flavors, and enjoy the process of preparing and sharing plant-based delights!