VEGAN FOOD RECIPES
Welcome to the heart of our vegan food blog, where you'll find a delicious array of plant-based recipes that will tantalize your taste buds and inspire you to get creative in the kitchen. Whether you're a seasoned vegan or new to the lifestyle, our vegan food recipes cater to all palates and skill levels.
You can browse our selection of vegan food recipes by the style of dish, cuisine, or even dietary restrictions. We have created tags for easy navigation, so you can quickly find exactly what you're looking for. In search of a hearty one-pot meal? Check out our tag for one-dish vegan recipes. Want to keep your gluten intake low? We have a tag for that too!
---
veganize / to make food suitable for vegans
The world of vegan cooking is a flavorful and diverse one, with an abundance of spices that are meant to tantalize the taste buds. Imagine the aroma of cumin wafting through the kitchen, or the fresh and earthy notes of oregano, to the zing of ginger and the tang of lemon. Spices are the backbone of these dishes, infusing them with a depth of flavor that you never knew existed.
But it's not just about heat, as many would think. Essy Cooks' recipes are not just a one-dimensional experience of spice and nothing else. They're a symphony of spices, each playing its own melody to create a harmonious and satisfying taste. So don't be fooled by the idea that Essy Cooks food dishes are all about the heat, but instead open your mind and your palate to the nuanced and delicious world of spices.
15 Minute Vegan Recipes 30 Minute Vegan Recipes Air Fryer Vegan Recipes Chickpea Vegan Recipes Gluten Free Vegan Recipes Gourmet Vegan Recipes Healthy Vegan Recipes Lentil Vegan Recipes One Dish Vegan Recipes One Pan Vegan Recipes Quick & Easy Vegan Recipes Spicy Vegan Recipes Tofu Vegan Recipes Vegan Comfort Food Recipes Vegan Meal Prep Vegan Pasta Dishes
Follow ESSY COOKS On YouTube!

Our goal is to bring you a variety of vegan food recipes that are both delicious and satisfying. We try our best to "veganize" as many popular dishes as possible, so you can enjoy your favorite meals without sacrificing taste or nutrition. But we're always open to feedback and requests. If there's a specific vegan food recipe you'd like to see, just let us know, and we'll do our best to make it happen. So, dig in and discover the possibilities of a plant-based diet with our delicious vegan food recipes!
Vegan cooking at home
Vegan cooking at home is fun and can even promote a healthier lifestyle. Not only can you feel better about your health you're making a positive impact on the environment and saving money.
Learn how to make delicious vegan meals with healthy ingredients
You'll learn how to use fresh vegetables, fruits, grains, beans, nuts, seeds, and spices to make tasty dishes that are also nutritious. You'll find out how to make simple yet flavorful meals using easy techniques. View our blog on the highest sources of vegan protein.
Discover new vegan food recipes and learn about different cooking techniques
I will teach you how to prepare delicious plant-based foods with ease. With new mouthwatering vegan recipes every week that you will love. Each vegan recipe includes detailed instructions and tips to help you master the art of healthy cooking.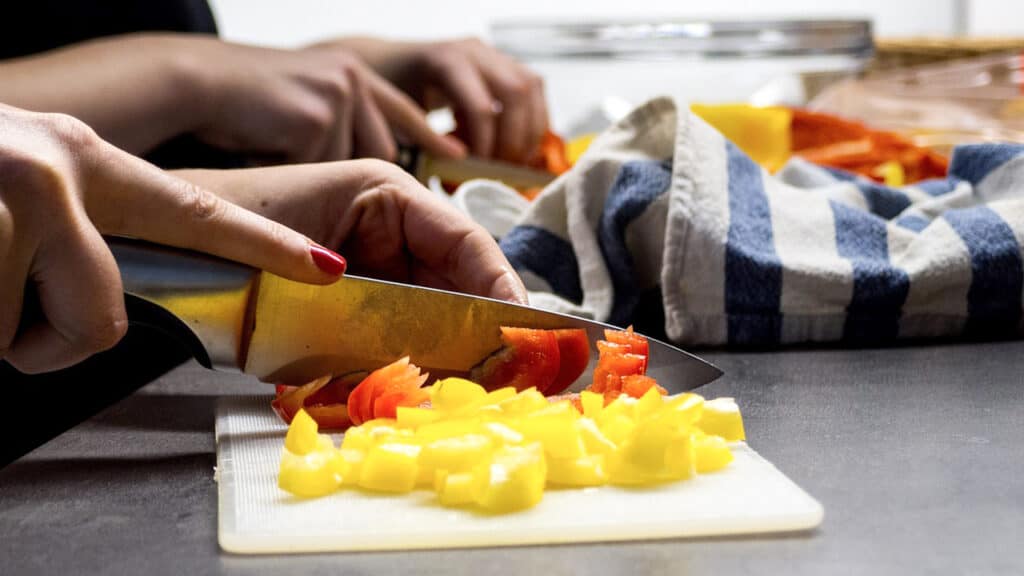 Find out what it takes to become a successful vegan chef
If you're looking to eat healthier and save money at the same time, then this blog is perfect for you. You'll learn how to make delicious meals without meat, dairy, eggs, or refined sugar. Plus, each recipe has been tested by our team to ensure that it's packed with vitamins, minerals, fiber, protein, and other essential nutrients.
Discover how to use spices and herbs to create flavorful vegan food recipes
I will teach you how to use spices and seasonings to create tasty dishes that are healthy and nutritious. You'll also learn how to add flavor to foods using fresh herbs and spices.
Find out how to prepare vegetables and fruits without using meat or dairy products
If you're looking for a new way to eat, then this vegan food blog is perfect for you! It's packed with delicious recipes that are easy to make and full of nutrients.