Looking for plant-based date night cooking ideas? When it comes to impressing that special someone on a date night, the way to their heart may just be through their stomach. But with so many dietary restrictions to consider, it can be tough to come up with a vegan meal that will please both your taste buds and your values. Enter vegan date night cooking.
Veganism is on the rise, and for good reason. Not only is it better for the planet and the animals, but it can also be a delicious and healthy way to eat. And with these vegan date night cooking ideas, you'll be able to whip up a meal that's sure to impress.
Vegan Date Night Cooking Ideas
Some recipes below are more complex, while others are simpler one-pot recipes, offering flexibility for your desired cooking time. Explore options like Creamy Tuscan Chickpeas – Vegan Tuscan 'Chicken' to homemade vegan noodles with Vegan Alfredo Sauce No Oil. Enjoy spending quality time with your date, whether you have a couple of hours or just 30 minutes to spare.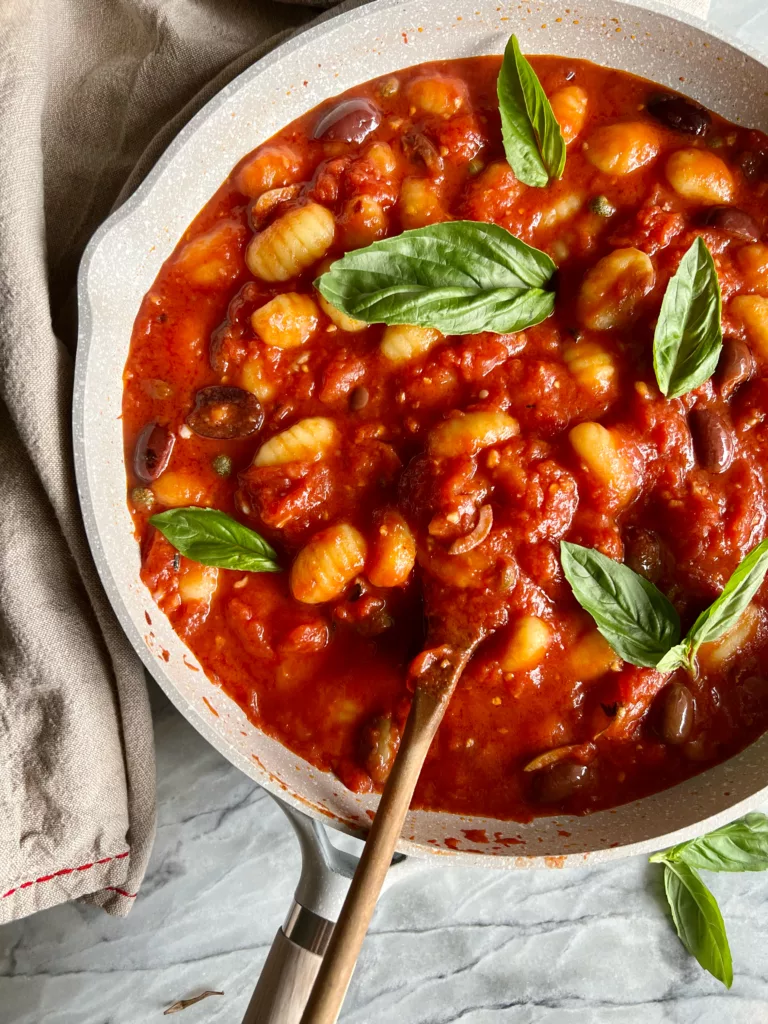 Vegan Gnocchi Puttanesca
Satisfy your cravings with this vegan puttanesca! Bursting with tangy capers, kalamata olives, and a touch of spice, this dish is sure to be a crowd-pleaser. Try out this vegan gnocchi puttanesca tonight!
Check Out This Vegan Recipe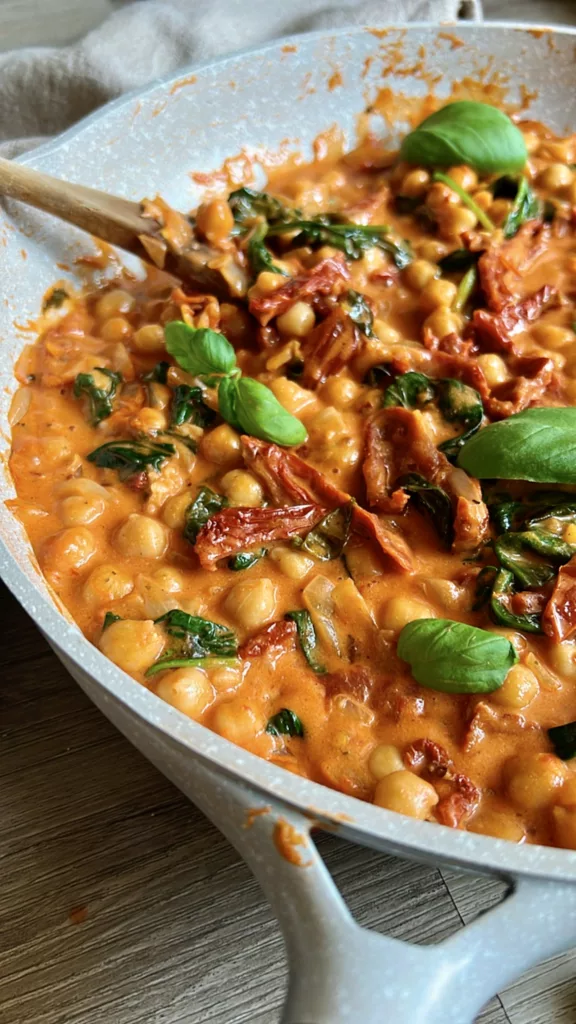 Creamy Tusan Chickpeas – Vegan Tuscan "Chicken"
This recipe for Creamy Tuscan Chickpeas is a delicious and nutritious plant-based dish. It features canned chickpeas, coconut milk, sundried tomatoes, spinach, and more.
Check Out This Vegan Recipe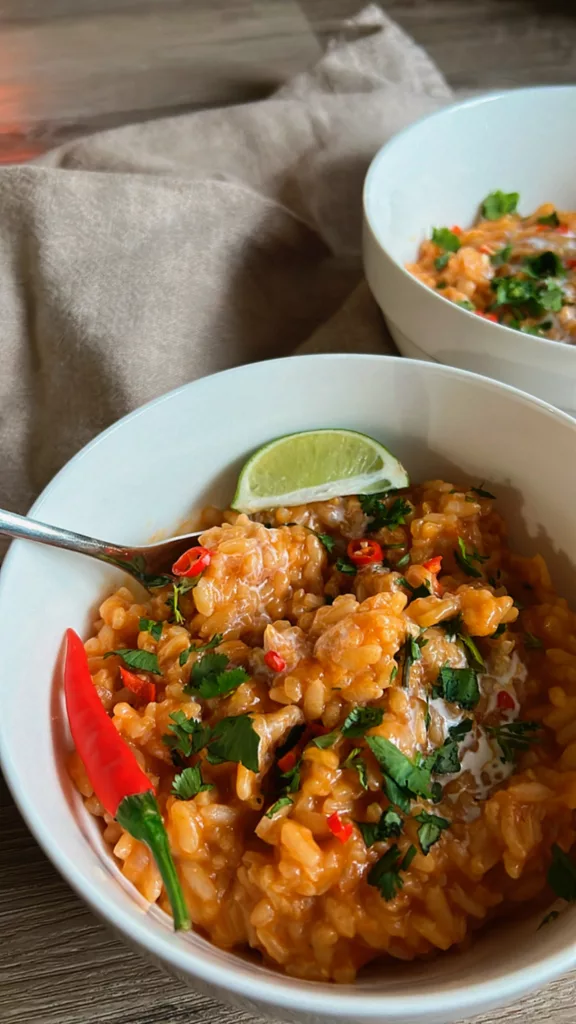 Red Thai Curry Risotto
Get ready for a deliciously creamy and spicy vegan dish with this Red Thai Curry Risotto recipe. Made with arborio rice, Thai red curry paste, and coconut cream, this dish is packed with flavor and perfect for a cozy night in
Check Out This Vegan Recipe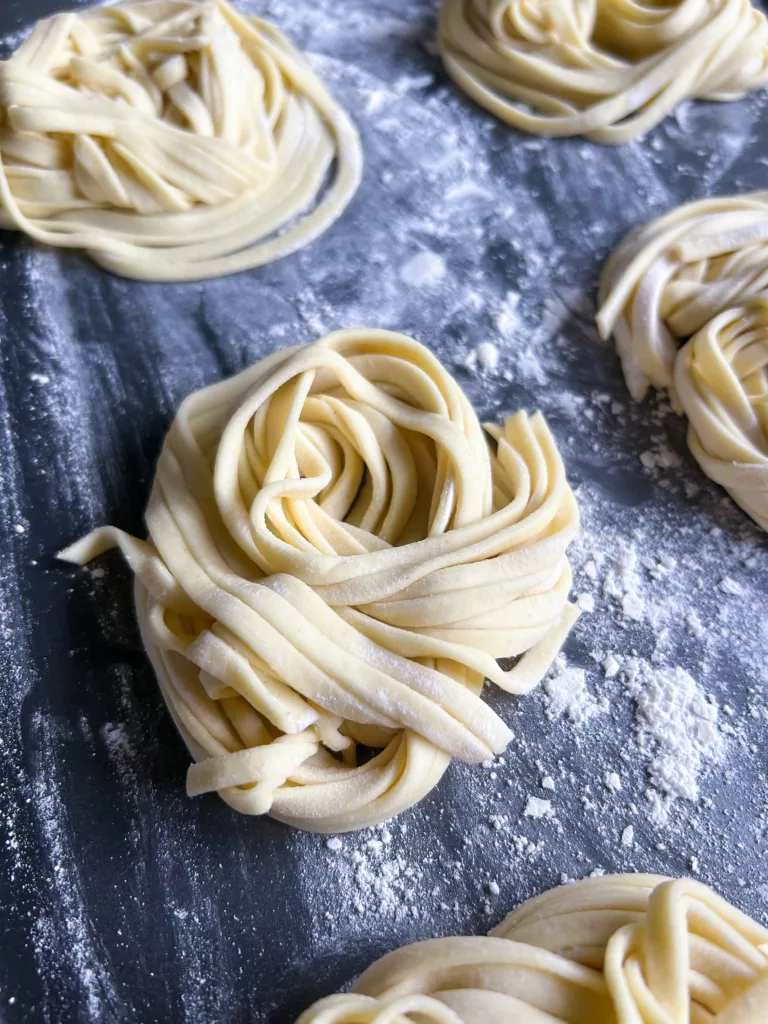 Homemade Pasta Noodles Vegan No Egg
The Best Homemade Vegan Pasta Noodles! With just a few ingredients and equipment, you can create delicious and wholesome pasta noodles that are perfect for any vegan pasta dish.
Check Out This Vegan Recipe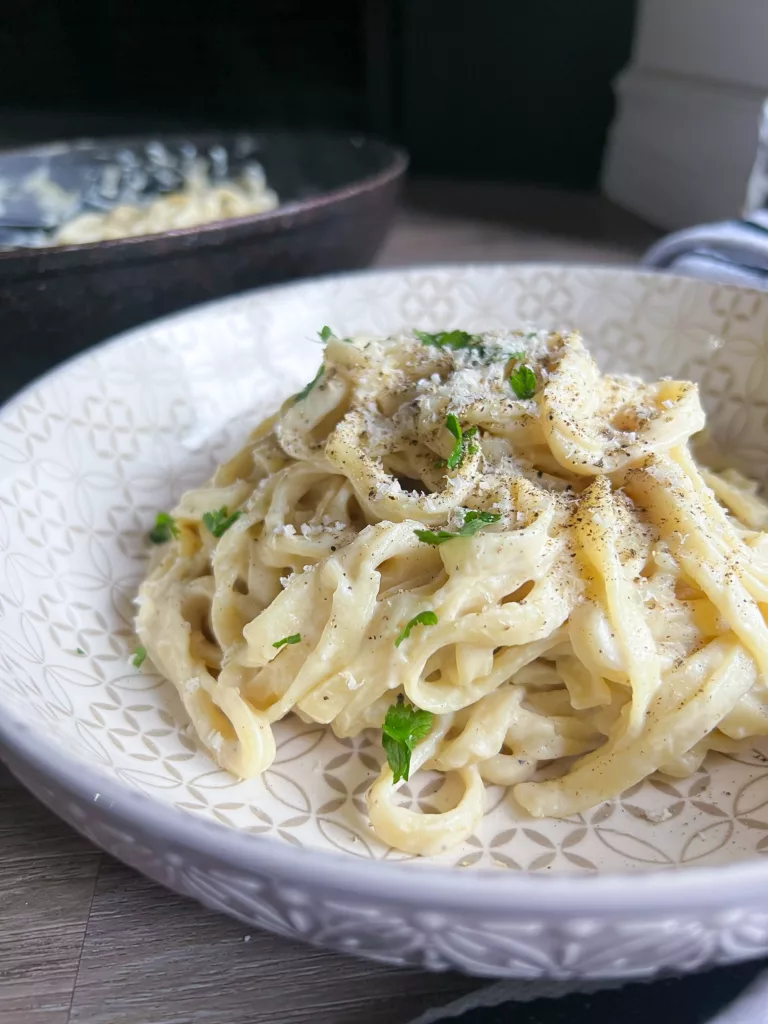 Vegan Alfredo Sauce No Oil
Are you craving a creamy, indulgent pasta sauce but want to keep it healthy and vegan? Look no further than this Ultimate Vegan Alfredo Sauce!
Check Out This Vegan Recipe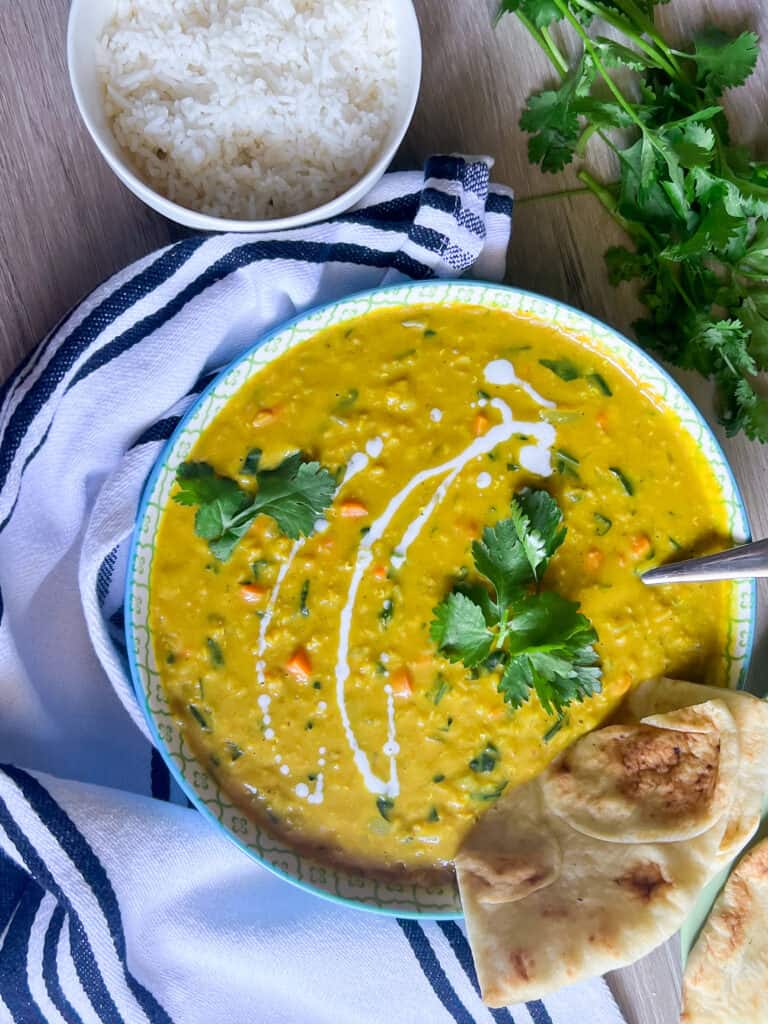 Easy One Pot Red Lentil Curry – No Tomatoes
A delicious one-pot meal with a satisfying blend of spices and coconut cream. It's healthy, and it comes together so quickly, making it the perfect weeknight meal.
Check Out This Vegan Recipe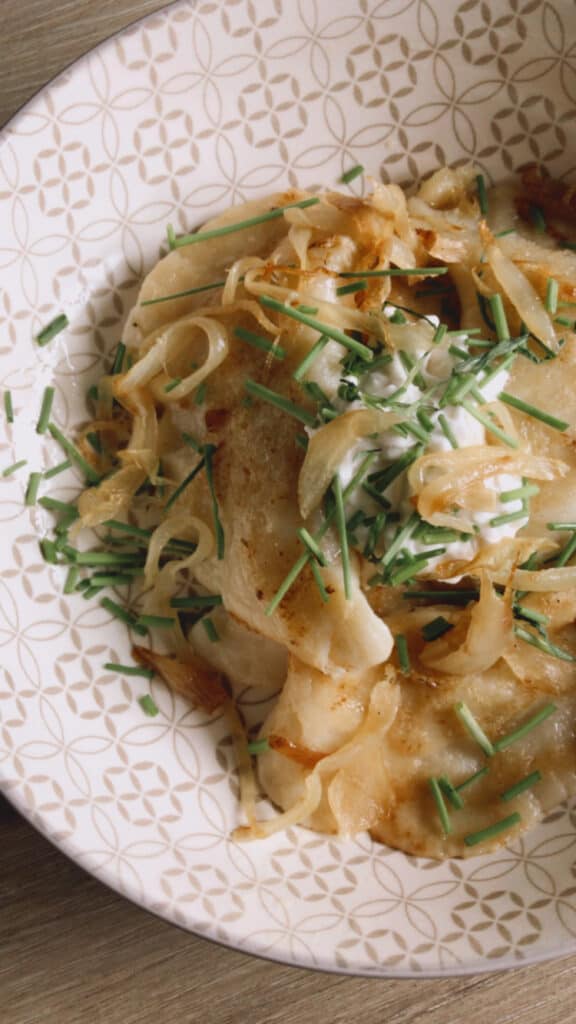 Vegan Perogies Potato Cheddar
Try these Dairy-Free Potato Cheddar Perogies! Filled with creamy vegan cheese and fluffy potatoes, they're a perfect plant-based alternative to the traditional perogy recipe.
Check Out This Vegan Recipe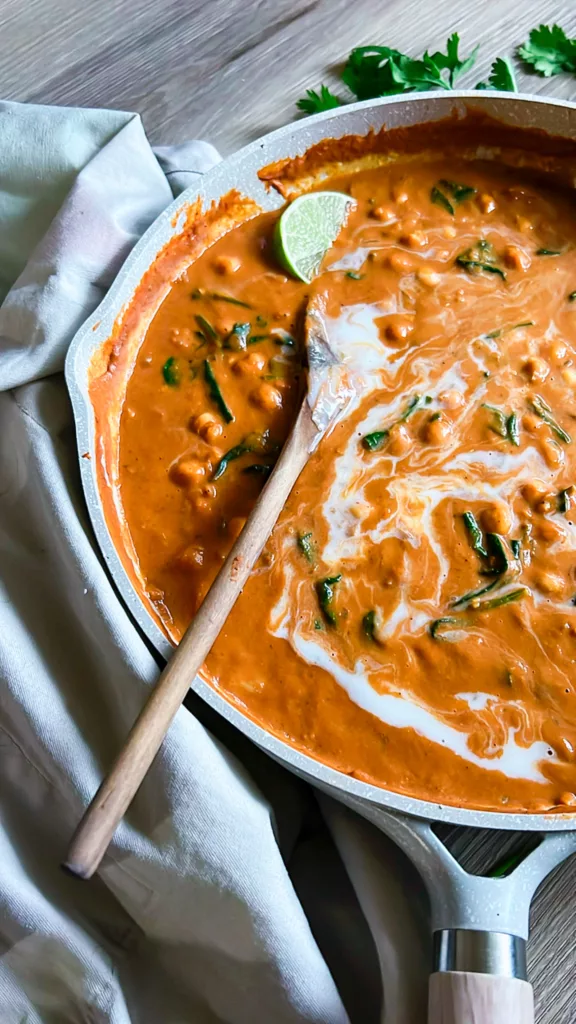 Peanut Butter Chickpea Curry
Peanut Butter Chickpeas and Curry: A vegan delight with chickpeas, peanut butter, and aromatic spices. A healthy and flavorful meal for any occasion.
Check Out This Vegan Recipe

Easy One Dish Sun-Dried Tomato Vegan Pasta Bake
A deliciously perfect sun-dried tomato bake that tastes gourmet, but only takes 5 MINUTES TO PREP! This vegan pasta bake will impress both friends and family, and have everyone asking for seconds.
Check Out This Vegan Recipe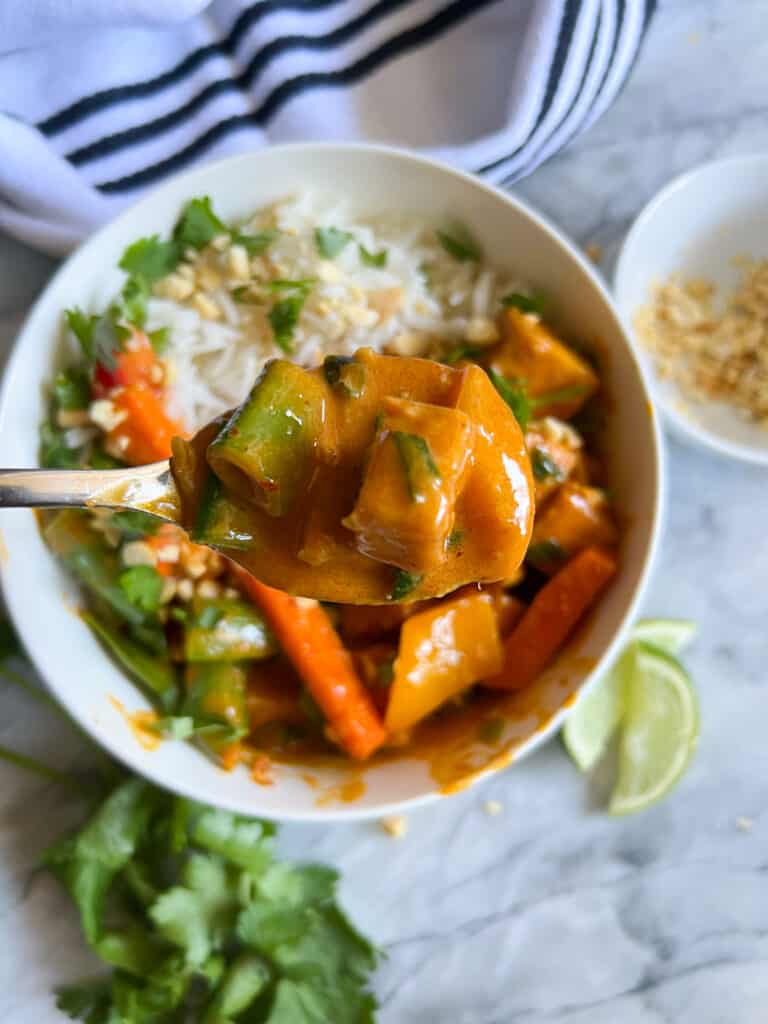 Peanut Butter Thai Tofu Curry
Creamy, easy to make, and bursting with Thai flavours. This vegan peanut butter curry is SO delicious, and perfect for sharing.
Check Out This Vegan Recipe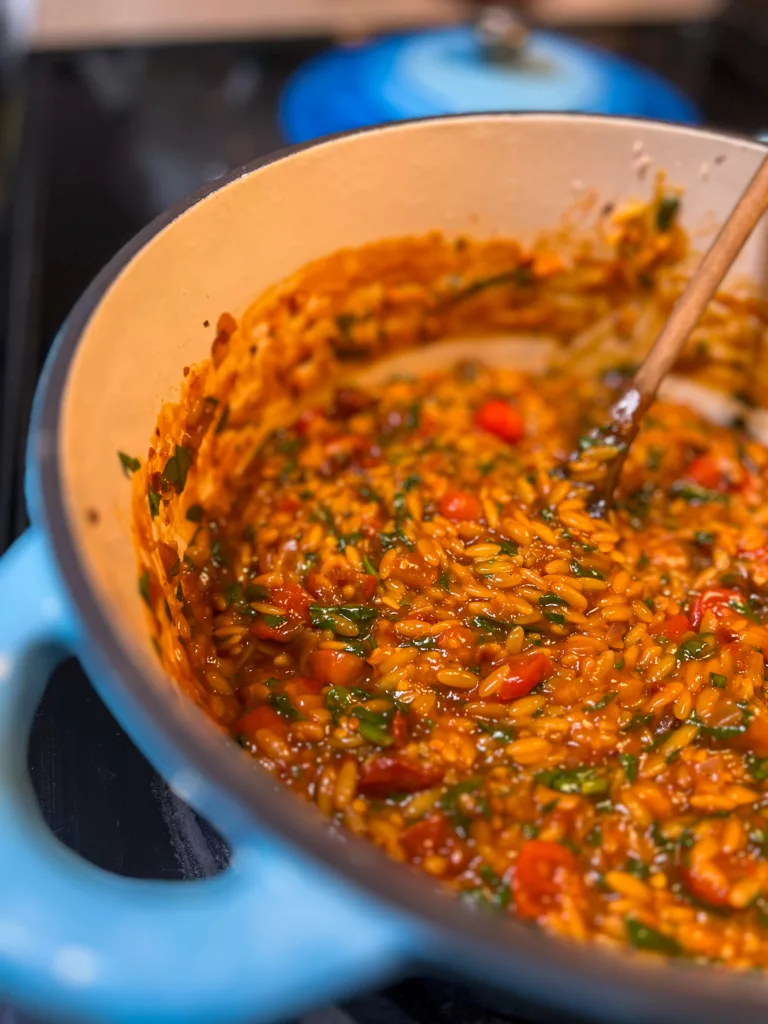 Spicy Tomato Orzo
Immerse yourself in the rich flavors of Spicy Tomato Orzo – a vegan delight featuring orzo, sun-dried tomatoes, and a symphony of spices. Quick, easy, and undeniably delicious!
Check Out This Vegan Recipe

Elevating Your Vegan Date Night Cooking Ideas
Experiment with Spices
One way to elevate a simple meal is to incorporate unique and flavorful spices. Experiment with different spice blends, such as a smoky chili powder or a herby piney rosemary. These can add depth and complexity to dishes like grilled vegetables or homemade pasta.
Play with Textures
Another way to add a touch of elegance to your vegan date night spread is to play with textures. Incorporate a variety of different plant-based ingredients to add crunch, creaminess, and chewiness to your dishes. For example, a combination of roasted nuts, silken tofu, and sautéed mushrooms can create a satisfying and delicious meal.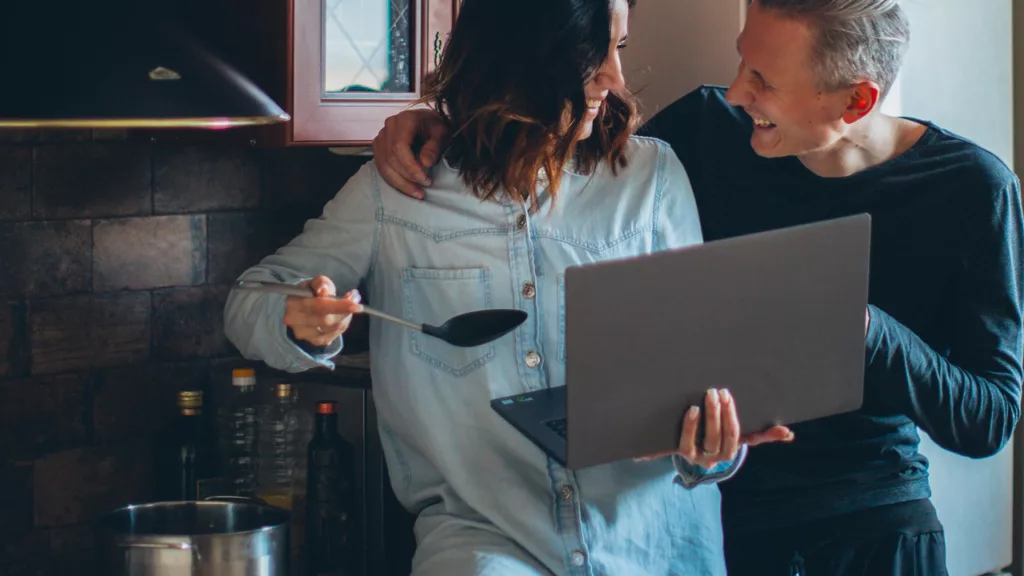 Impress with a Multi-Course Meal
If you're looking to impress your date, consider preparing a multi-course meal. Start with a light and refreshing vegan salad or soup, followed by a hearty main course, and finish with a decadent dessert. Don't be afraid to get creative and try new flavor combinations.
The Art of Presentation
When it comes to presentation, it's all in the details. Take the time to plate your dishes beautifully, using a variety of colors and textures. A drizzle of a flavorful sauce or a sprinkle of chopped herbs can add a professional touch.
Setting the Mood
Lastly, don't forget to set the mood. Light some candles, pour some vegan wine, and create a playlist to match the theme of your meal. With a little bit of creativity and planning, a vegan date night can be just as delicious and romantic as any other.
Conclusion: Vegan Date Night Cooking Ideas
With these vegan date night cooking ideas, you'll be able to impress your date with a delicious and delicious meal that's also good for the planet. So, put on your apron, fire up the stove, and get ready to impress your special someone with a vegan