A vegan diet is a great way to improve your overall health. It's low in fat and cholesterol, high in fiber, and packed with vitamins and minerals. We will cover some of the best Healthy Vegan Recipes below!
Learn About The Benefits Of A Vegan Diet
Are you considering switching to a vegan diet or incorporating more vegan meals? Great choice! A vegan diet can bring numerous benefits to your health, the environment, and animals. In this post, we'll explore some of the top advantages of going vegan and provide delicious, healthy vegan recipes to get you started.
First and foremost, a vegan diet can improve your physical health. Studies have shown that vegans tend to have lower blood pressure, lower cholesterol levels, and a lower risk of heart disease, type 2 diabetes, and certain types of cancer. Additionally, a vegan diet is often rich in nutrients such as fiber, antioxidants, and plant-based protein, which can help you maintain a healthy weight and support overall well-being.
Moreover, a vegan diet can have a positive impact on the planet. Animal agriculture is a major contributor to greenhouse gas emissions, deforestation, water pollution, and other environmental issues. By choosing plant-based foods, you can reduce your carbon footprint and support sustainable practices.
In addition to these health and environmental benefits, a vegan diet also allows you to align your values with your food choices. Many people choose veganism as a way to stand against animal cruelty and promote animal rights. By eliminating animal products from your diet, you can support a more compassionate and ethical food system.
Essy Cooks Healthy Vegan Recipes:
Now, let's get to the fun part: vegan recipes! Whether you're new to veganism or an experienced plant-based eater, we've got some tasty and healthy ideas for you.
Healthy Vegan Breakfast Ideas:
Looking for healthy vegan breakfast ideas? Look no further! A vegan breakfast can be both nourishing and delicious, providing you with the energy and nutrients you need to start your day off right. Read on and we'll share some of our favorite vegan breakfast recipes and tips for creating a well-rounded, plant-based breakfast. From savory tofu scrambles to easy vegan breakfast baked oatmeal, there are endless options to choose from. So let's get cooking!
Oatmeal Bake with Berries Vegan
This baked oatmeal combines healthy vegan ingredients in 1 just dish. It only takes 5 minutes to prep and is so soft, chewy, delicious and comforting!
Check Out This Vegan Recipe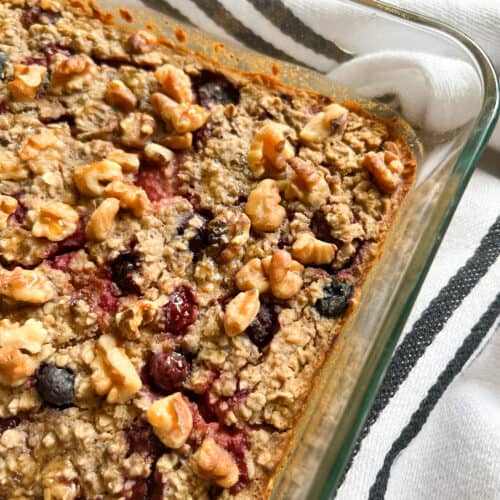 Vegan Tofu Scramble
Looking for a delicious and healthy breakfast option? Try this vegan tofu scramble recipe! With a texture similar to scrambled eggs, this protein-packed dish is a nutritious and flavorful way to start your day. Plus, it's easy to make with just a few simple ingredients.
Check Out This Vegan Recipe

Banana Buzz Vegan Smoothie
This vegan protein smoothie is packed full of whole food ingredients that are perfect to energize you all morning long! It's such a healthy plant-based breakfast made with dates, banana, seeds, protein and espresso. It's like a sweet frozen coffee treat and a delicious vegan smoothie all rolled into one.
Check Out This Vegan Recipe

Brownie Baked Oatmeal Vegan
This healthy vegan breakfast tastes just like dessert! It only takes 5 minutes to prep and it will satisfy any chocolate lovers craving for brownies.
Check Out This Vegan Recipe

Vegan Key Lime Pie Protein Smoothie
This key lime pie protein smoothie is a vegan, refreshing, and protein-packed breakfast or snack that's easy to make with just a few simple ingredients. With a tangy, sweet flavor and a crumbly graham cracker or vegan granola topping, this smoothie is a perfect way to start your day or satisfy your mid-day cravings.
Check Out This Vegan Recipe

Healthy Vegan Lunch Ideas:
Are you in need of some healthy vegan lunch ideas? Look no further! A vegan lunch can be both satisfying and nutritious, providing you with the fuel you need to power through the rest of your day. In this post, we'll share some of our favorite vegan lunch recipes and tips for creating a well-balanced, plant-based meal. From colorful salads to protein-packed bowls, there are endless options to choose from. So let's get inspired!
Easy Vegan Buffalo Chickpea Quesadillas
Delicious, filling, and SO easy to make. These fusion buffalo quesadillas come together in just 12 minutes!
Check Out This Vegan Recipe

The Best Chickpea Pesto Sandwich
Grilled sourdough and pesto come together with chickpeas to make the best vegan sandwich you've ever had! This chickpea pesto sandwich is fresh, zesty, crunchy and satisfying.
Check Out This Vegan Recipe

Jennifer Aniston's Chickpea Salad – Vegan and Gluten Free
Famously fresh, crisp, zesty and packed full of vegan protein. It's easy to see why this summer salad went viral on tiktok.
Check Out This Vegan Recipe

Corn Chowder Vegan
This vegan version of corn chowder is so creamy and comforting. It's so flavourful and comes together in one pot in less than 30 minutes!
Check Out This Vegan Recipe

Crunchy Asian Coleslaw Salad
This Crunchy Asian Coleslaw Salad is a vegan and delicious salad made with fresh veggies and a zesty dressing. It's perfect for any occasion and easy to make!
Check Out This Vegan Recipe

Vegan Dinner Ideas Healthy Recipes:
In need of some healthy and delicious vegan dinner ideas? You're in the right place! A vegan diet can provide an abundance of nourishing and satisfying options for dinner. In this post, we'll share some of our favorite vegan dinner recipes and tips for creating well-balanced meals. From flavorful pasta dishes to savory tofu stir-fries, there's something for every taste. So let's get cooking!
Easy One Pot Red Lentil Curry – No Tomatoes
A delicious one-pot meal with a satisfying blend of spices and coconut cream. It's healthy, and it comes together so quickly, making it the perfect weeknight meal.
Check Out This Vegan Recipe

Peanut Butter Thai Tofu Curry
Creamy, easy to make, and bursting with Thai flavours. This vegan peanut butter curry is SO delicious, and perfect for sharing.
Check Out This Vegan Recipe

Vegan Rainbow Bowl With Spicy Thai Peanut Sauce
Eating the rainbow has never been so delicious! Loads of colourful veggies and perfectly cooked tofu are topped with a spicy-sweet thai peanut sauce you won't forget.
Check Out This Vegan Recipe
Herb Crusted Tofu Steaks
These herb crusted tofu steaks are crispy, savoury and oh-so delicious. Packed full of nutrients and protein, these vegan tofu steaks make the perfect entree.
Check Out This Vegan Recipe

Vegan Lettuce Wraps – PF Chang's Inspired
These vegan lettuce wraps are a delicious and healthy meal option, featuring a flavorful filling wrapped in crisp lettuce leaves. Inspired by PF Chang's Lettuce Wraps and they hit the spot every time.
Check Out This Vegan Recipe

Find Out What Foods Are Best For Vegans
Are you wondering what foods are best for vegans? Look no further! A vegan diet can be varied and nutritious, providing you with all the essential nutrients you need to thrive. In this post, we'll share some of the top foods that should be included in a well-balanced vegan diet, as well as tips for meeting your nutrient needs and optimizing your health.
Protein
First and foremost, it's important to include a variety of plant-based protein sources in your diet. These can include beans and legumes, tofu and other soy products, nuts and seeds, and whole grains. These foods provide the building blocks for your body's cells, tissues, and organs, and are essential for maintaining muscle mass, bone health, and overall well-being.
Healthy Fats
In addition to protein, vegans also need to get enough healthy fats in their diet. These can come from sources such as avocados, olive oil, nuts and seeds, and coconut products. Healthy fats provide energy, support brain health, and absorb fat-soluble vitamins such as vitamin E.
Fiber
Fiber is another important nutrient for vegans to focus on. Foods high in fiber include vegetables, fruits, whole grains, and legumes. Fiber helps keep your digestion regular, lowers cholesterol levels, and can help with weight management.
Vitamins & Minerals
Vegans also need to pay attention to getting enough certain vitamins and minerals that can be more challenging to obtain on a plant-based diet. These include vitamin B12, omega-3 fatty acids, calcium, and zinc. To meet these needs, vegans can consider taking supplements, eating fortified foods, or including specific nutrient-rich foods in their diet.
Now, let's get to the fun part: vegan food! Here are some delicious and nutritious options to include in your well-rounded vegan diet:
Beans and legumes: Chickpeas, lentils, kidney beans, black beans, and more! These protein-rich foods are also high in fiber and other nutrients.
Tofu and other soy products: Tofu is a versatile protein source that can be used in stir-fries, sandwiches, soups, and more. Other soy products such as tempeh and edamame are also tasty options.
Nuts and seeds: Almonds, walnuts, chia seeds, and flax seeds are just a few examples of high-fat, high-protein vegan foods. They can be eaten as snacks, added to meals, or used to make spreads and butters.
Fruits and vegetables: Aim for a colorful variety of these nutrient-rich foods to get a wide range of vitamins, minerals, and antioxidants.
Whole grains: Brown rice, quinoa, oats, and other whole grains provide protein, fiber, and important nutrients such as iron and zinc.
With these tips and food options in mind, you're well on your way to creating a healthy and satisfying vegan diet. So go ahead and experiment with new recipes and combinations, and discover all the delicious and nutritious foods that are best for vegans!
Discover How To Make Delicious Vegan Recipes
If you're looking for healthy vegan recipes, you'll find plenty of options online. You can search for vegan recipes using Google or Pinterest. Many websites offer free recipe ideas, too. To help you choose the right website, consider these tips: Look for sites with lots of photos and detailed instructions. Also, check out the number of ratings and reviews each site has received. Sites with more positive feedback tend to be better quality.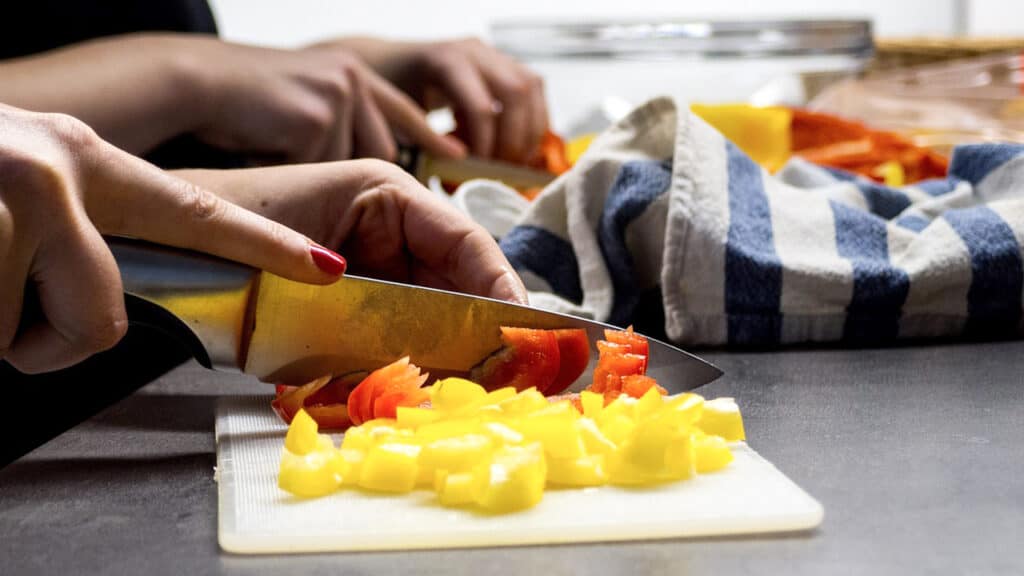 Learn About the Benefits of Eating Plants.
There are many benefits to eating a plant-based diet. First, it helps reduce the risk of certain diseases, such as cardiovascular disease, cancer, and type 2 diabetes. Second, it reduces the risk of obesity. Third, it improves bone density and muscle mass. Fourth, it lowers cholesterol levels. Fifth, it boosts energy levels. Sixth, it promotes good sleep patterns. Seventh, it supports brain function. Eighth, it protects against environmental toxins. Ninth provides essential vitamins and minerals. Tenth, it helps prevent food allergies. Finally, it makes people feel healthier and happier. Here at Essy Cooks, you can browse our Healthy Vegan Recipes section. We also have recipes that are not only healthy but quick and easy.
Find Out More about Plant-Based Diets.
If you're interested in learning more about how to eat healthily, consider adopting a vegan diet. This means eliminating meat, fish, poultry, milk, cheese, butter, eggs, honey, and any other foods derived from animals. Instead, focus on consuming whole grains, legumes, fruits, vegetables, nuts, seeds, and soy products. You should also limit processed foods and refined sugar.
A healthy vegan meal or recipe should include a variety of whole grains, legumes, vegetables, fruits, nuts, and seeds. These foods provide a range of essential nutrients, including protein, fiber, vitamins, and minerals. It's important to try to include a balance of these nutrients in your meals to ensure that you are meeting your nutritional needs.
Here is an example of a healthy vegan meal:
Grilled or roasted vegetables (such as bell peppers, eggplant, zucchini, and tomatoes)
Quinoa or brown rice
Black beans or lentils
Guacamole or hummus
Fresh herbs or a sprinkle of nuts or seeds for added flavor and crunch
This meal provides a balance of protein, fiber, and nutrients from grains, legumes, and vegetables, as well as healthy fats from guacamole or hummus. You can also add a piece of fruit on the side for a sweet finish.
In conclusion, a vegan diet offers numerous benefits for your health, the environment, and animals. With delicious and healthy vegan recipes like these, it's never been easier to make the switch. Give veganism a try and see the positive effects it can have on your life.