Are you in search of the best vegan places to eat in Kelowna? Whether you're here for a visit or on a night out, your quest ends here. Explore our curated list of top vegan establishments below.
Top Vegan Restaurants in Kelowna
Kelowna, a picturesque city nestled in the heart of British Columbia, is not only known for its stunning landscapes but also for its flourishing vegan dining scene. As the demand for plant-based options continues to rise. Kelowna has responded with an array of delightful vegan restaurants that cater to locals and tourists alike. Read below for the best vegan places to eat in Kelowna.
Naked Café – 100% Vegan Menu
Naked Café, located in the downtown core, is a haven for those seeking delicious vegan breakfast and brunch options. What's more, they have extended their culinary delights to dinner service, making it a perfect destination for all your vegan dining needs. Their plant-based menu includes mouthwatering choices like vegan pancakes, tofu scrambles, and an assortment of smoothies. The cozy and welcoming atmosphere makes it a popular spot for locals and visitors. Located at: 571 Lawrence Ave.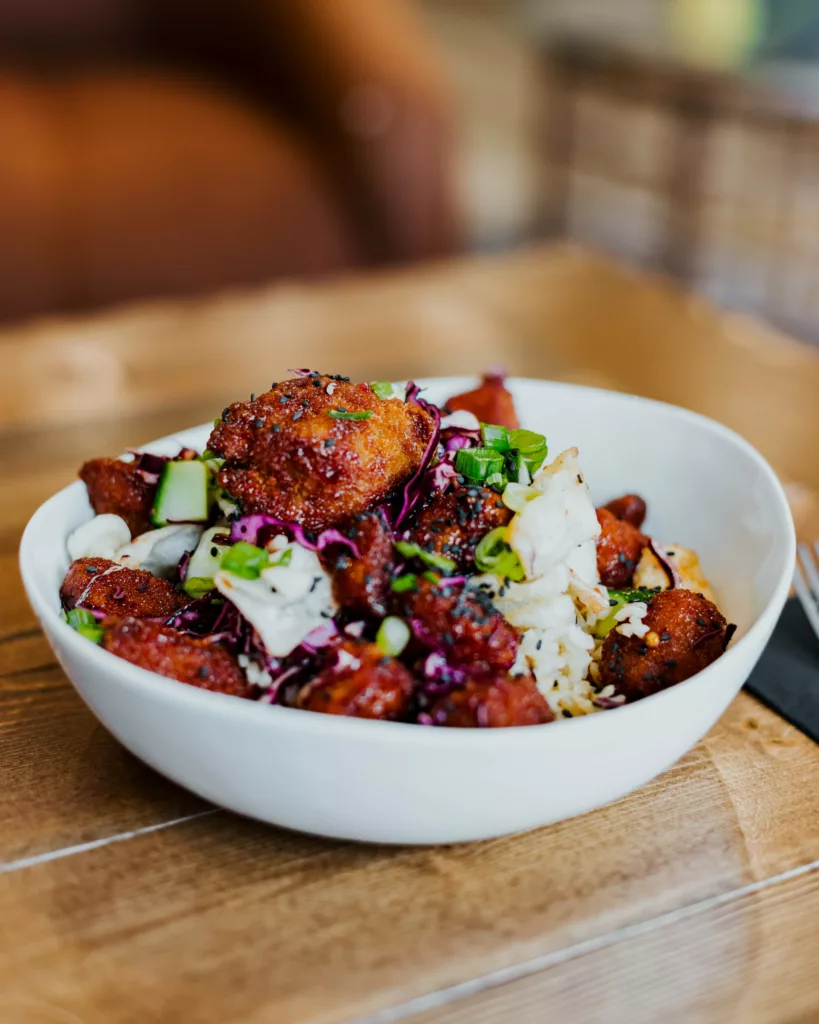 Photo Credit: Naked Cafe, Chikin Tahini Caesar Salad
Frankie We Salute You! – 100% Vegan Menu
One of Kelowna's trendiest and most exciting culinary hotspots is Frankie We Salute You! The dynamic husband and wife duo, Brian and Christina Skinner, who previously co-owned Vancouver's renowned Acorn restaurant. Decided to bring a touch of Okanagan charm and affordable dining to Kelowna with FWSY. Lucky for us, they did just that.
Their delectable chickpea fries and mouthwatering Frankie burger have an irresistible allure, keeping patrons coming back for more. Yet, what truly sets them apart is their ever-evolving menu. It features delights like vegan sushi, delectable plant-based desserts, and the tempting Cauliflower Wing Wednesday. A game-changer even for dedicated carnivores, making you rethink your greens-first approach.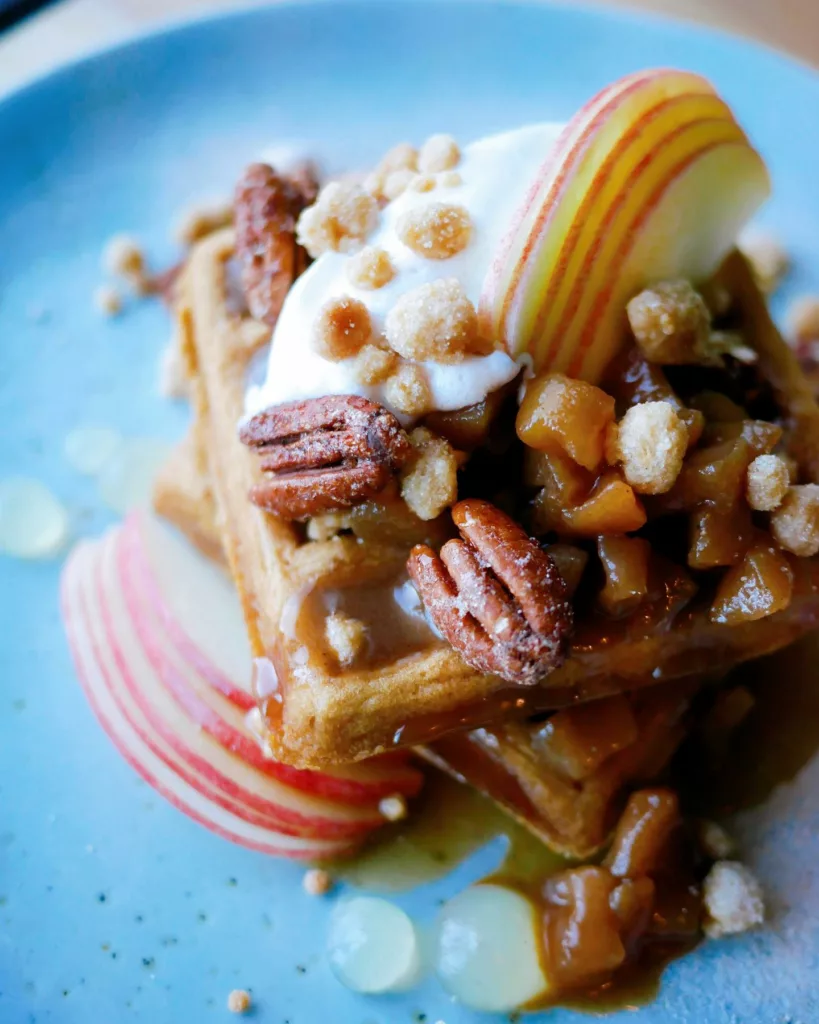 Photo Credit: Frankie We Salute You
MotherLove Kombucha – 100% Vegan Menu
But what truly sets MotherLove Kombucha apart is their new vegan menu, meticulously curated to embrace the flavors of the plant-based world. With a variety of appetizers to plant-based charcuterie boards, their menu is a celebration of creativity and taste, showcasing the versatility of vegan ingredients.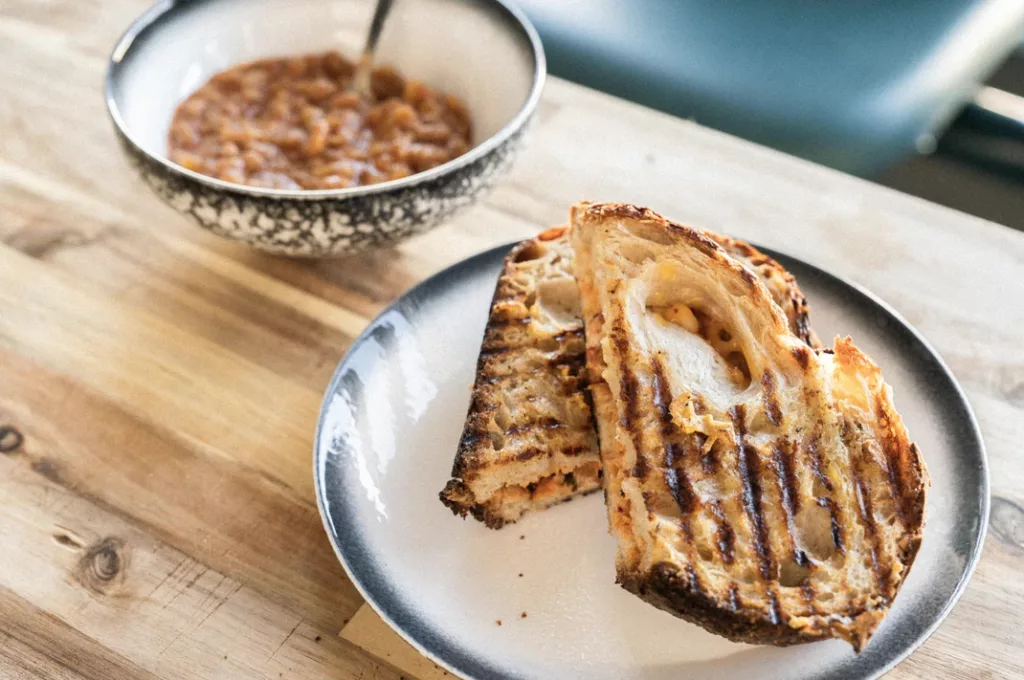 Photo Credit: MotherLove Kombucha, Sourdough Grilled Kimcheese
Top Restaurants With Vegan Options in Kelowna
Krafty Kitchen & Bar
Krafty Kitchen & Bar is a haven for vegan enthusiasts in Kelowna. While their menu isn't entirely plant-based, they are renowned for offering a variety of delectable vegan options. From their lively weekend hip-hop brunch to late-night bites, there's something for every vegan palate.
Start your day with the "WILL.I.AM is Vegan" benedict for a unique brunch experience, or opt for their classic vegan brunch bowls for a comforting meal. When it's dinner time, indulge in dishes like the flavorful General Tso tofu, the jackfruit "crab" cake, and the tantalizing charred caesar salad, all designed to keep your vegan cravings fully satisfied. Krafty Kitchen & Bar is where you can savor the best of vegan cuisine amidst a vibrant culinary scene in Kelowna.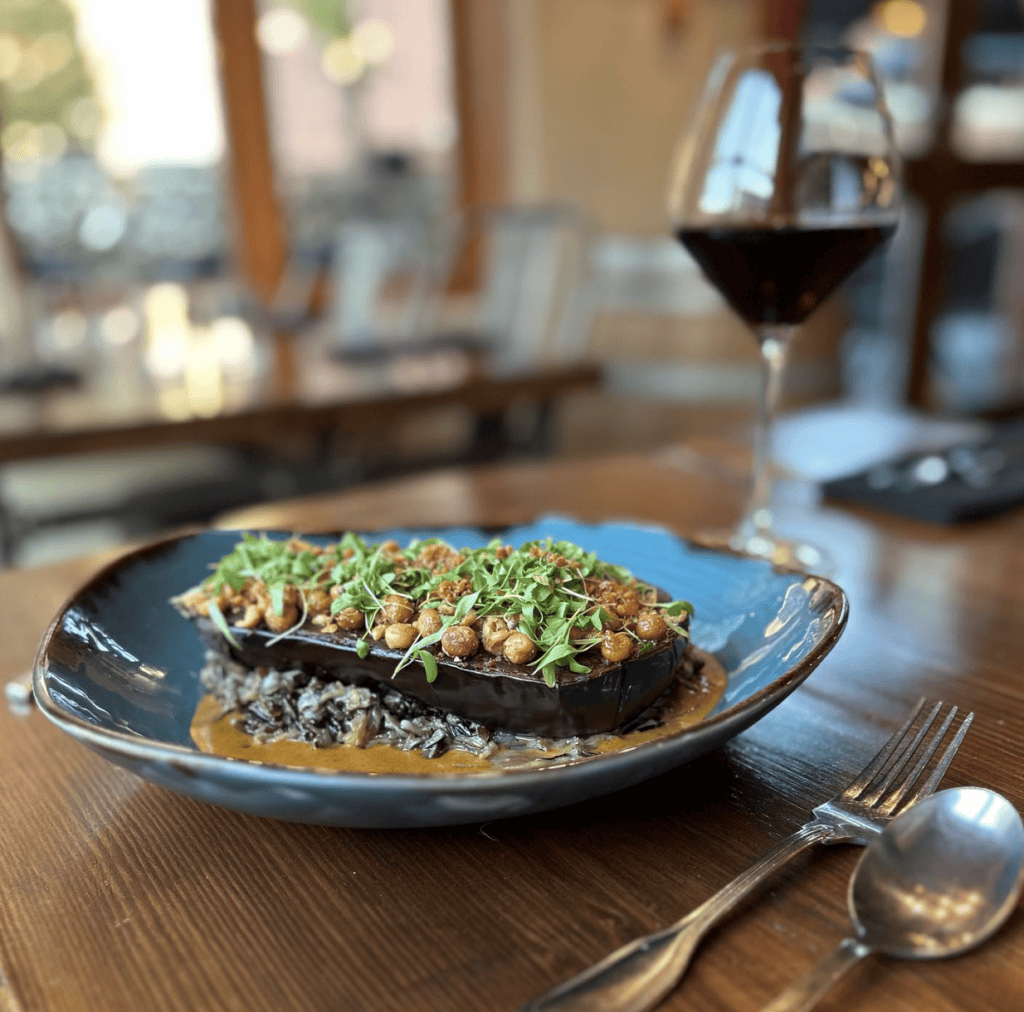 Photo Credit: Krafty Kitchen & Bar, Chickpea Crusted Eggplant with Coconut Tikka Masala
El Taquero
At El Taquero, the vegan options are a delightful blend of traditional Mexican flavors and plant-based goodness. The vegan tacos are a standout, brimming with fresh, locally-sourced ingredients that create a symphony of taste. Whether you're a dedicated vegan or simply looking to try something new, El Taquero's vegan menu offers a satisfying and flavorful experience. Each dish is crafted with care and a commitment to quality, making it a must-visit for anyone seeking authentic Mexican cuisine with a vegan twist.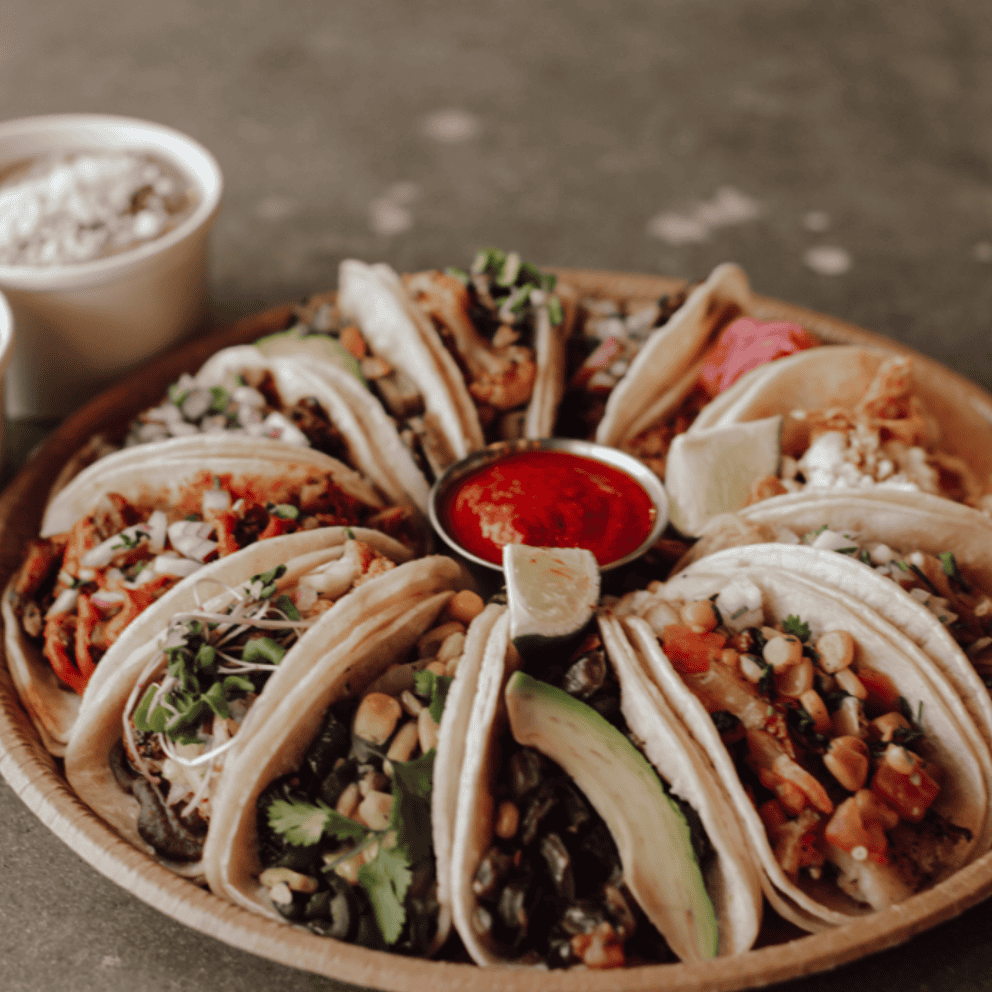 Photo Credit: El Taquero
Made In India
At Made In India, the vegan options on the menu are a culinary delight. From flavorful curries to delectable vegetable dishes, there's something for every vegan palate. Made with a commitment to quality and taste, these dishes showcase the rich and diverse flavors of Indian cuisine while adhering to vegan principles. Explore a world of plant-based goodness at Made In India. Visit their website here for more details.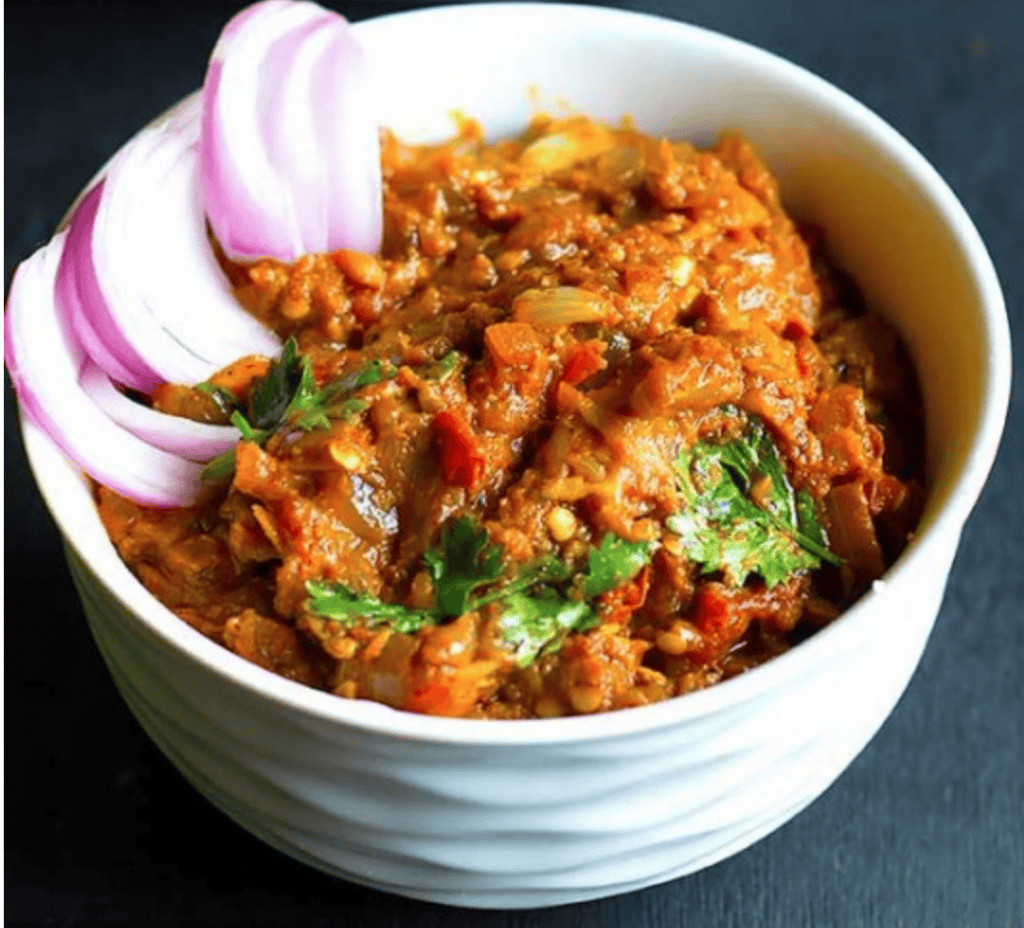 Photo Credit: Made in India
Essy Cooks Vegan Date Night Cooking Ideas
For a memorable and romantic date night, there's nothing quite like preparing a delicious vegan meal together using Essy Cooks as your culinary guide. Whether you're a seasoned cook or a novice in the kitchen, these vegan cooking ideas are sure to impress your partner. From creating mouthwatering pasta dishes to savoring delectable desserts, Essy Cooks provides a wealth of recipes that will make your evening special and unforgettable. So, put on your aprons and get ready to explore the world of plant-based cuisine with your loved one.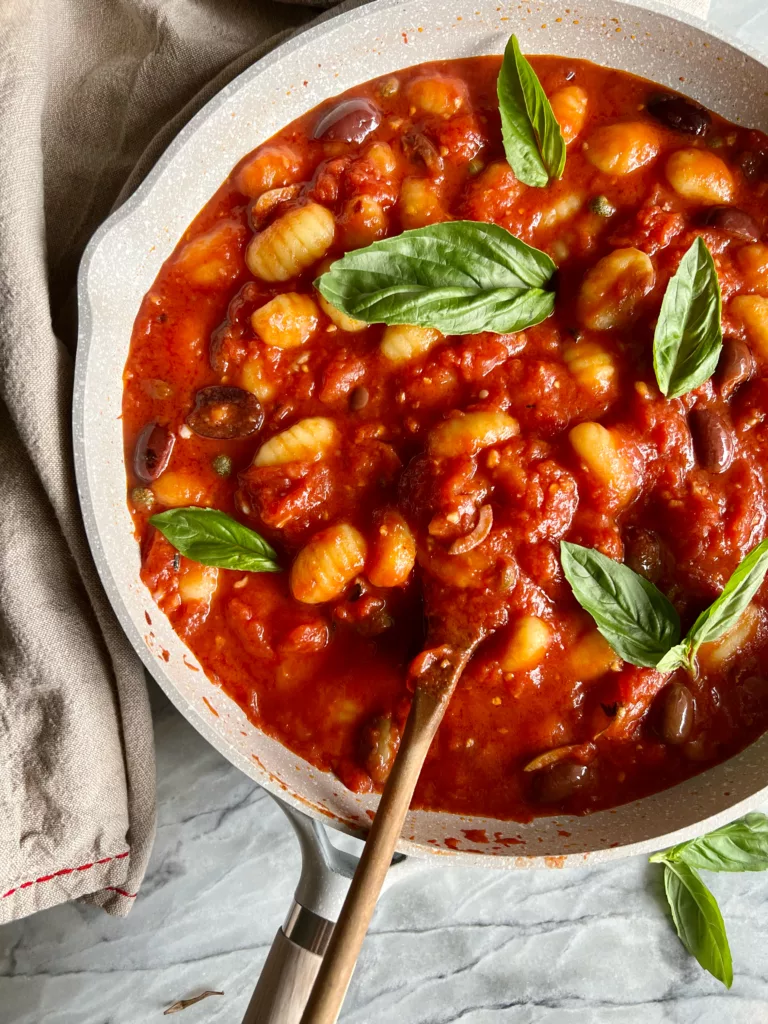 Photo Credit: Essy Cooks, Vegan Gnocchi Puttanesca
Conclusion: Vegan Places To Eat In Kelowna
In conclusion, Kelowna's vegan dining scene is an exquisite blend of culinary innovation, locally sourced ingredients, and the passion of dedicated chefs and owners. Whether you're a committed vegan or simply a lover of great food, exploring these vegan places in Kelowna promises an unforgettable culinary journey filled with flavor and heart. Whether you choose to stay in and cook with Essy Cooks or visit one of these fantastic restaurants, your vegan adventure in Kelowna will be a delightful experience you won't soon forget.