Vegan chocolate banana bread is a delightful and dairy-free treat that combines the rich flavor of chocolate with the natural sweetness of ripe bananas. This delectable dessert is not only a crowd-pleaser but also a healthier alternative to traditional banana bread. In this article, we'll explore how to make this mouthwatering vegan delight step by step. We'll also provide insights into ingredient substitutions, helpful tools, tips, and tricks, and address common FAQs.
Ingredients & Substitutions
Vegan recipes often involve clever ingredient substitutions to achieve the desired texture and flavor. Here's what you'll need for this vegan chocolate banana bread:
Ripe bananas (3)
Flax eggs (2)
Vanilla extract (1 tsp)
Coconut oil (1/3 cup)
All-purpose flour (1 ½ cups)
Brown sugar (½ cup)
Cocoa powder (1/3 cup)
Baking soda (1 tsp)
Salt (½ tsp)
Dairy-free chocolate chunks (1 cup)
Feel free to replace some ingredients based on your dietary preferences. For example, you can use almond flour for a gluten-free option or coconut sugar for a lower glycemic alternative.
Helpful Tools
To make the baking process smoother, gather these tools:
Medium mixing bowl
Large mixing bowl
Loaf pan (9×5 inch)
Whisk
Cooling rack
Having these tools at hand will streamline your baking experience and help you create the perfect vegan chocolate banana bread.
How to Make Vegan Chocolate Banana Bread
1. Pre-heat the Oven
Start by pre-heating your oven to 355 degrees Fahrenheit (180 degrees Celsius). Grease a 9×5 inch loaf pan thoroughly to prevent sticking.
2. Prepare the Wet Ingredients
In a medium mixing bowl, thoroughly mash the ripe bananas. Add the flax eggs, vanilla extract, and coconut oil. Mix these ingredients together until well combined.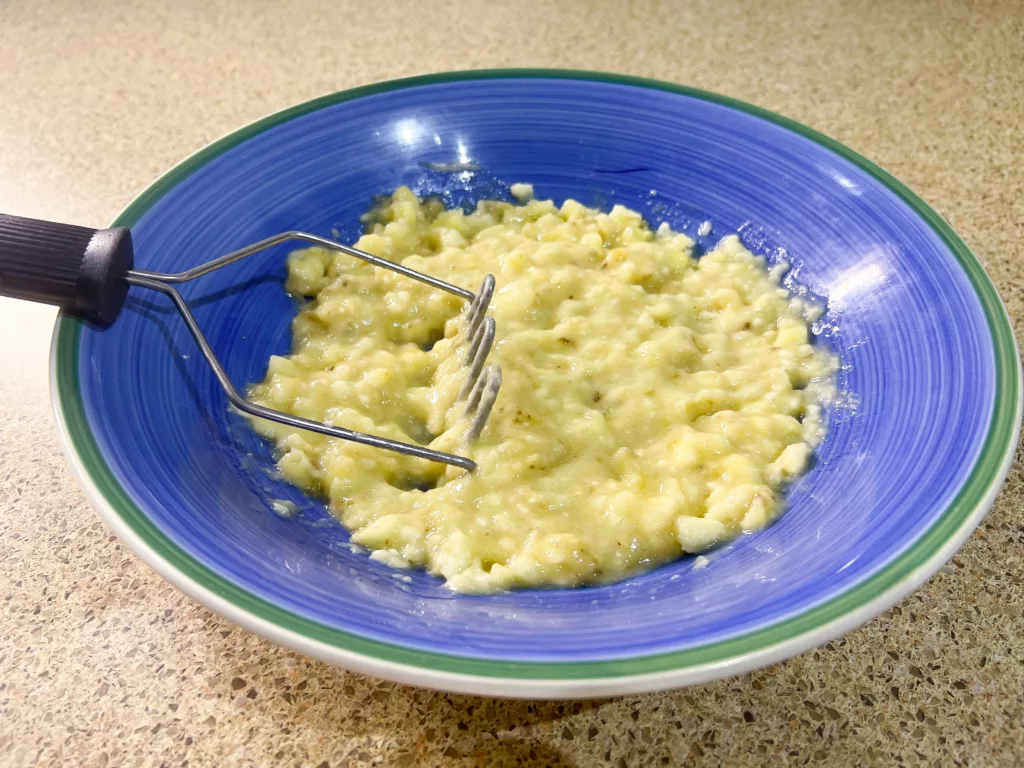 3. Mix the Dry Ingredients
In a large mixing bowl, add the all-purpose flour, brown sugar, cocoa powder, baking soda, and salt. Use a whisk to combine these dry ingredients.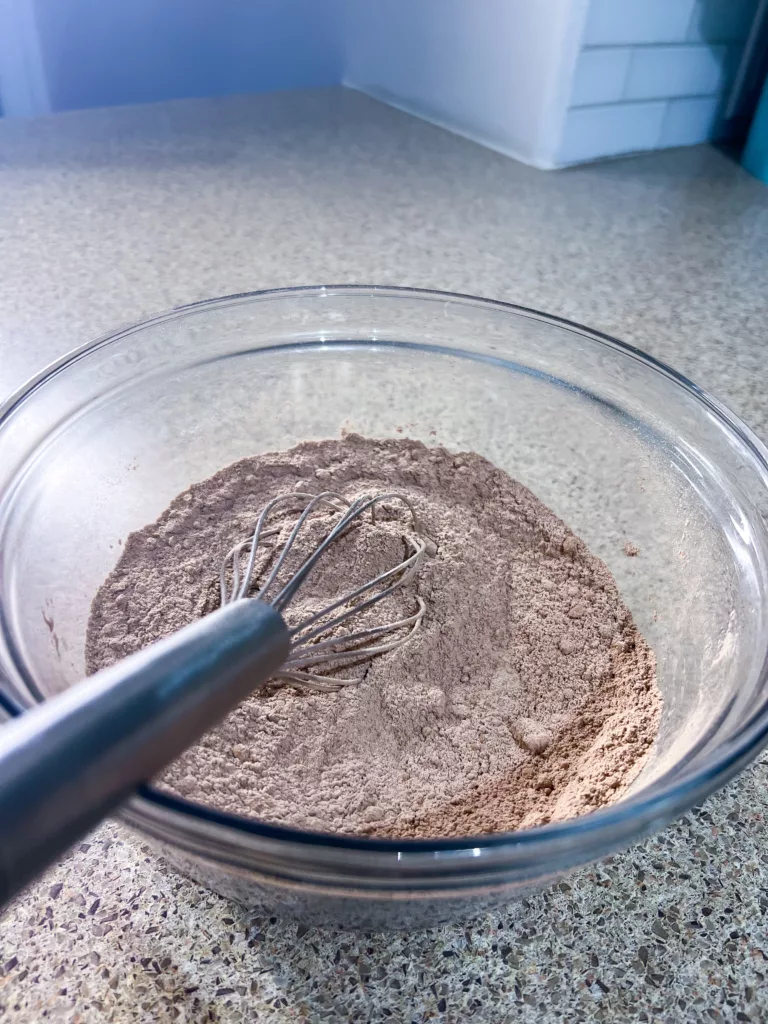 4. Combine Wet and Dry Mixtures
Add the wet ingredients into the bowl of dry ingredients. Gently stir until the wet and dry mixtures are fully combined. Be careful not to overmix, as this could make the bread tough.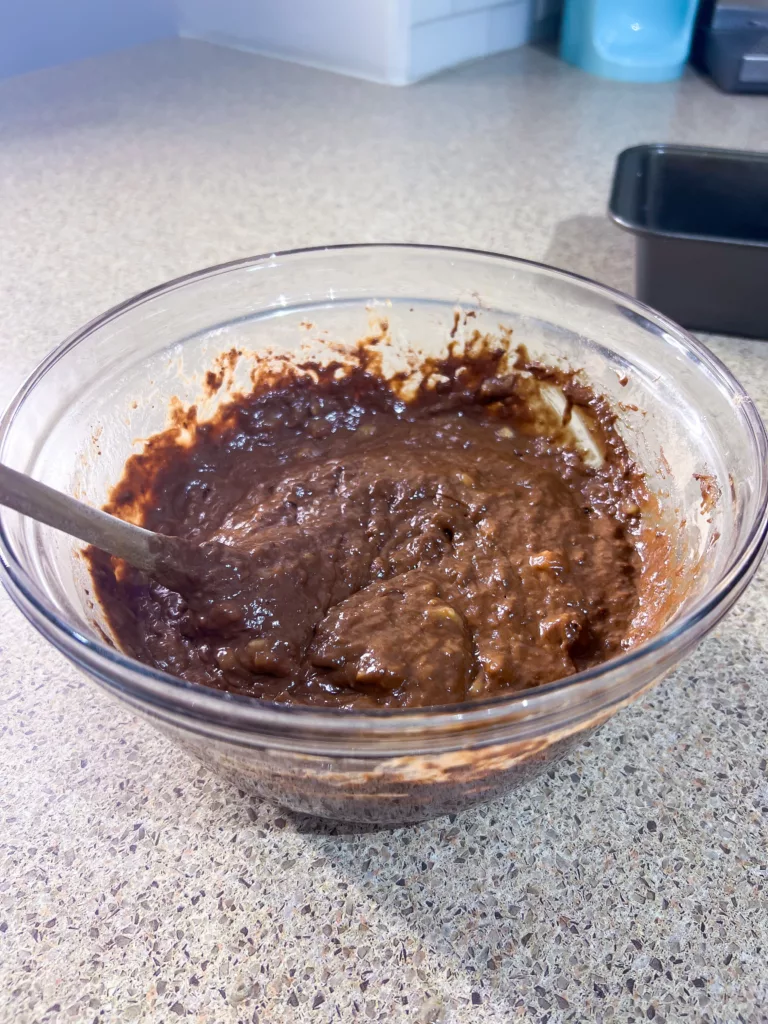 5. Incorporate Chocolate Chunks
Fold in the dairy-free chocolate chunks into the batter. This will infuse the bread with decadent pockets of chocolatey goodness.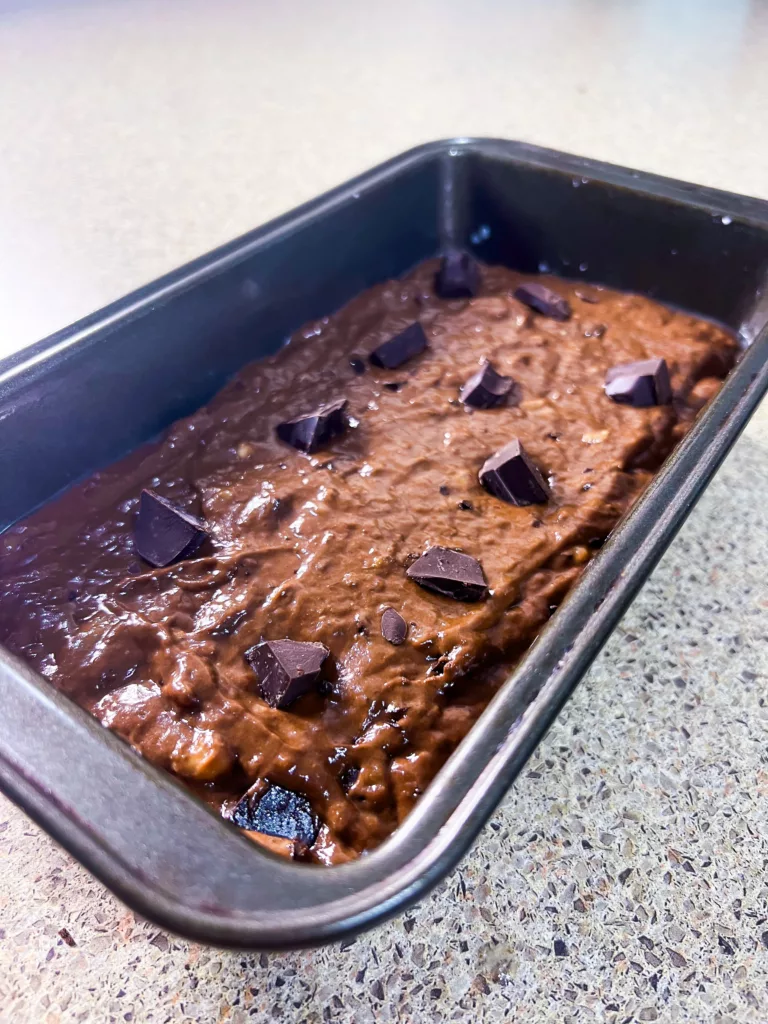 6. Bake the Banana Bread
Transfer the batter into the greased loaf pan. Top it with a few more chocolate chunks for an enticing appearance. Bake the banana bread for about 35 minutes, or until a toothpick inserted into the center comes out clean.
7. Cooling and Serving
Allow the banana bread to cool in the pan on a cooling rack for 10 minutes. Then, gently remove it from the pan and let it cool for another 10 minutes before slicing. Serve the slices with a smear of vegan butter for an extra touch of flavor.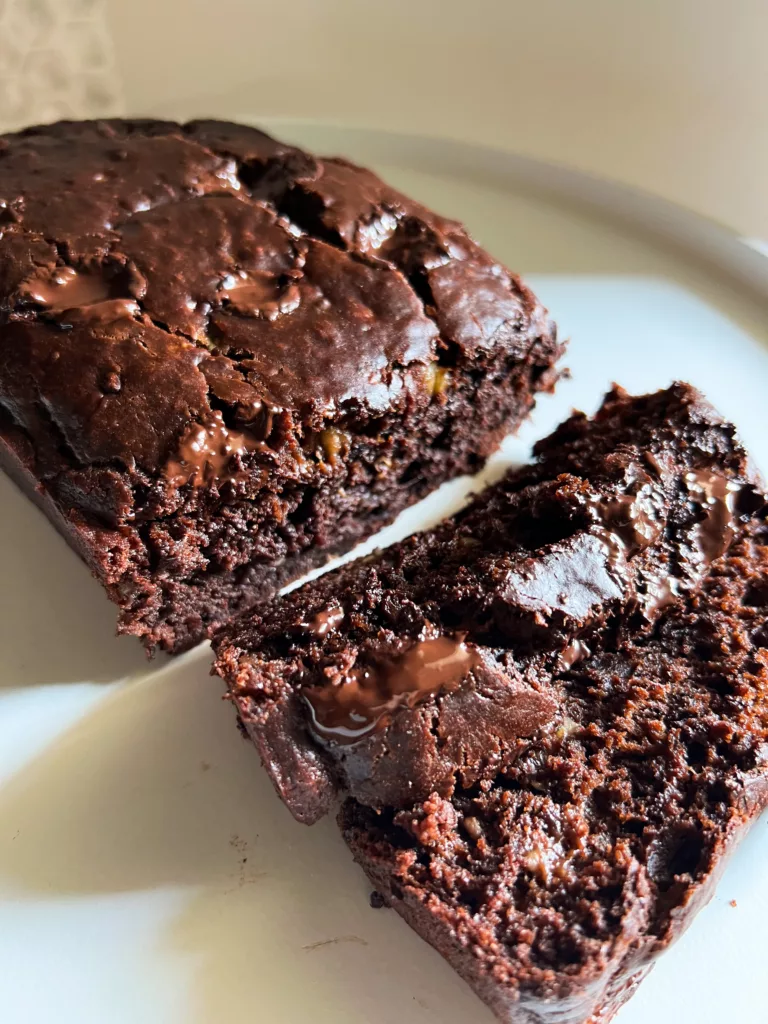 Tips & Tricks
Ripe Bananas: The riper the bananas, the sweeter and more flavorful your bread will be.
Flax Eggs: To make flax eggs, mix 2 tbsp of ground flaxseeds with 5 tbsp of water and let it sit for a few minutes until it thickens.
Chocolate Chunks: Opt for high-quality dairy-free chocolate chunks for the best taste and texture.
FAQ: Vegan Chocolate Banana Bread
Can I use whole wheat flour instead of all-purpose flour?
Yes, you can substitute whole wheat flour for a healthier option. Keep in mind that the texture might be slightly different.
Is coconut oil essential for this recipe?
Coconut oil adds moisture and flavor, but you can experiment with other plant-based oils if you prefer.
Can I use cocoa powder instead of chocolate chunks?
Certainly! Cocoa powder can be used for a more consistent chocolate flavor throughout the bread.
How long will the banana bread stay fresh?
When stored in an airtight container at room temperature, it should stay fresh for up to 3 days. For longer storage, refrigerate or freeze slices.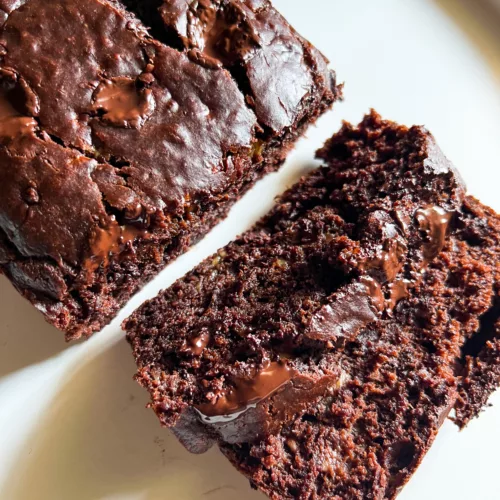 Chocolate Banana Bread Vegan
Indulge in a dairy-free vegan chocolate banana bread – a delectable treat uniting ripe bananas and rich cocoa. Easy recipe, plant-based delight!
Ingredients
3

very ripe bananas

½

cup

melted coconut oil

2

flax eggs

(2 tbsp ground flax mixed with 6tbsp water = 2 flax eggs)

1

cup

all purpose flour

(or GF all purpose flour)

¾

cup

brown sugar

½

cup

cocoa powder

1

tsp

baking soda

pinch of salt

¾

cup

dark chocolate chunks
Instructions
Pre-heat the oven to 355 degrees, and grease a 9×5 inch loaf pan thoroughly.

In a medium mixing bowl, mash bananas thoroughly then add in flax eggs, vanilla, coconut oil, and mix together.

In a large mixing bowl add flour, brown sugar, cocoa powder, baking soda, salt and whisk to combine.

Add the wet ingredients into the drying ingredients and stir to combine. Add in chocolate chunks, and gently fold into the batter.

Add the batter into your greased loaf pan, top with a few more chocolate chunks, and bake for 35 minutes. (Use a toothpick to check and make sure the banana bread is baked all the way through).

Allow to cool for 10 mins in the pan on a cooling rack, then remove and allow to cool for another 10 mins before serving. Slice, serve with vegan butter if desired, and enjoy!
Conclusion: Vegan Chocolate Banana Bread
Indulge your taste buds with the delectable fusion of ripe bananas and rich chocolate in this vegan chocolate banana bread. With simple ingredients and easy-to-follow steps, you can create a moist and flavorful treat that's perfect for any occasion. Experiment with variations, share with friends and savor the goodness of this dairy-free dessert.